by Larry Towell
Regular price
Sale price
$550.00
Unit price
per
Sale
Sold out
Larry Towell photographed the Old Colony Mennonites in rural Ontario and Mexico between 1990 and 1999. The resulting black and white photographs—accompanied by an extensive text drawn from diary notes and 'the silt of the memory'—formed Towell's landmark book, The Mennonites, first published in 2000. This revised and updated second edition revisits the project and includes 40 previously unpublished photographs.
About special editions

Please note, Special Editions are not processed through our warehouse but individually condition checked and packaged by hand to avoid any damage. As a result, please allow extra time for your Special Edition to arrive. We will keep you updated on the progress of your order and we can be contacted on orders@gostbooks.com with any queries.
Shipping December 2022
250 x 185 mm 288 pages, 131 duotone images
ISBN 978-1-910401-53-8

Book with one 6.9 x 9.8" print

Edition of 210 (150 sold as part of the special edition 1)
Hardback clothbound in slipcase with black ribbon
Silver gelatin print made in the darkroom directly from the artist's original negative
Signed and numbered
Print: El Cuervo (Casas Grandes Colonies), Chihuahua, Mexico, 1992
Share
View full details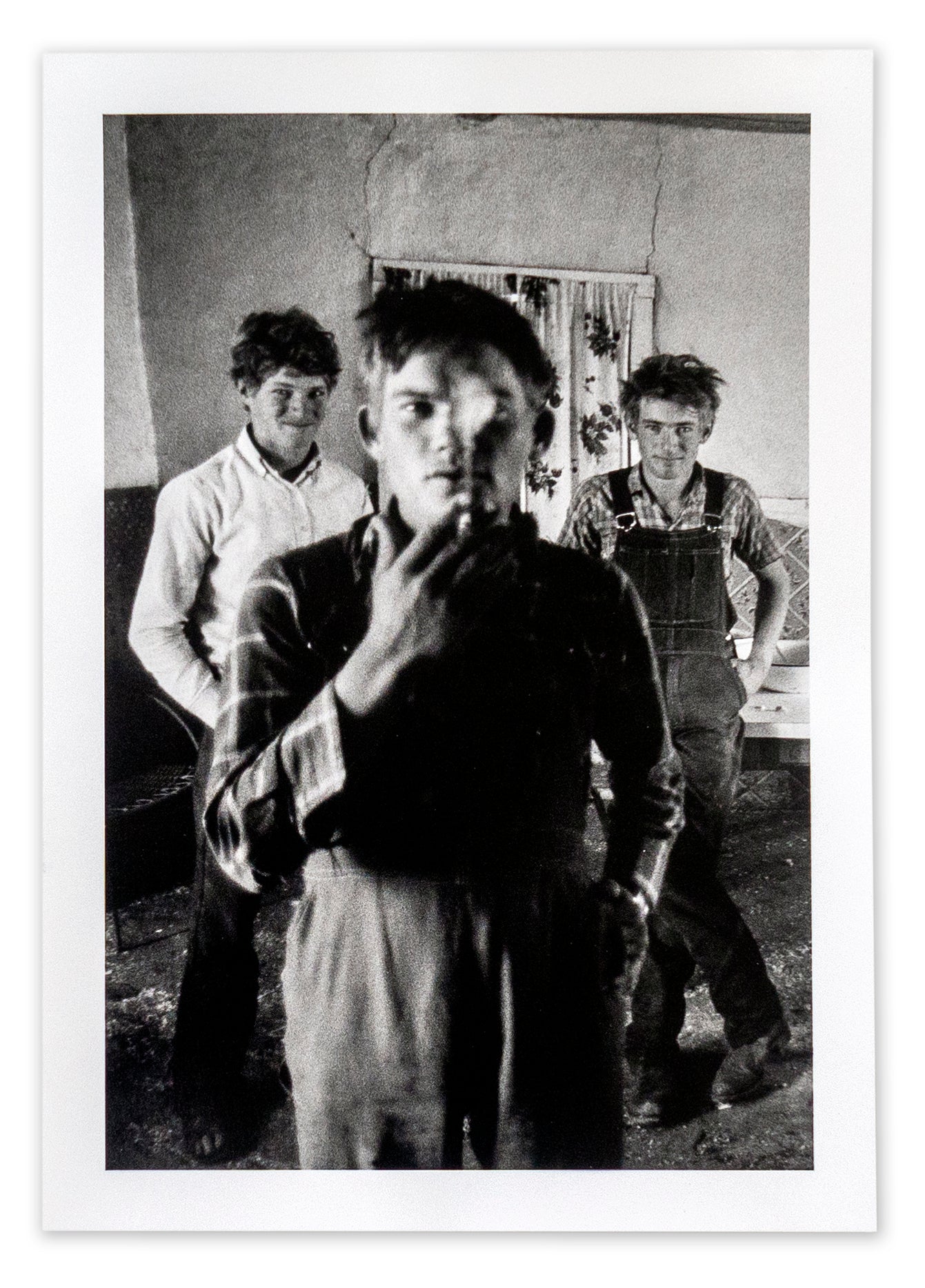 From the author
Larry Towell (born 1953, Canada), was the son of a car repairman and grew up in a large family in rural Ontario. He studied visual arts at Toronto's York University where he was given a camera and taught how to process black and white film. Following volunteer work in Calcutta in 1976, he began to photograph and write. Upon his return to Canada, he taught folk music to support himself and his family and became a freelance photographer and writer in 1984, focusing on the dispossessed, exile, and peasant rebellion when he completed testimonial projects on the Nicaraguan Contra war and the relatives of the disappeared in Guatemala. His first published magazine essay, Paradise Lost, exposed the ecological consequences of the catastrophic Exxon Valdez oil spill in Alaska's Prince William Sound. In 1996, Towell completed a project based on ten years of reportage in El Salvador, followed the next year by a major book, Then Palestine. With the help of the inaugural Henri Cartier-Bresson Award, he finished a second highly acclaimed book on the Palestinian-Israeli conflict in 2005, and in 2008 released the award-winning The World From My Front Porch, a project on his own family in rural Ontario where he sharecrops a 75-acre farm. Afghanistan was released in 2014 based on six years of reportage on that war.

Larry is also a gifted musician and songwriter, author of five music/poetry CDs, and a soon-to-be-released triple vinyl LP of original ballads entitled The Man I Left Behind.